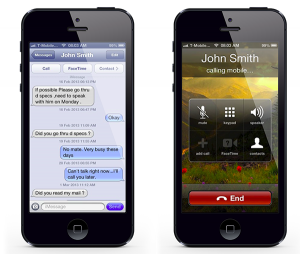 RaisetoCall is for jailbreak app, so for you non jailbreakers, need not apply. The way the app works is simple enough.  If you are sending and receiving text messages on the SMS screen, simply raise the phone up to your face / ear and it will dial the number you were texting.  Simple!
The tweak uses the iPhone's front-facing proximity sensor to detect when the iPhone comes in contact with your face – the same proximity sensor that turns off the iPhone display when you place your iPhone against your face during a phone call.
Now, before I get a flood of people saying ANDROID DID IT FIRST!  Yes, I know.  Android did a lot of things first.