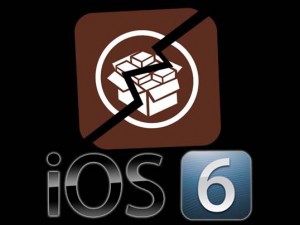 And its out.  Called evasi0n they claim to Jailbreak 6.x iOS's, untethered, on the A5 chips found on the iPhone 5 and future Apple mobile devices I'm sure…. Till the A6 comes out. I have not tried this jailbreak myself, and as I ALWAYS say, give this a few days to a week to be proven out.  Unless you have a spare phone or love being a risk taker, watch how this does in the wild.
evasi0n claims to be "Compatible with all iPhone, iPod touch, iPad and iPad mini models running iOS 6.0 through 6.1".  Basically the cat and mouse games go on.  Also, this works on Mac, PC and Linux, so this is a 1 stop shop.  I will keep an eye on this for a few days.
REMEMBER people, this is a jailbreak, not an UNLOCK.  The difference between unlock and jailbreak for iphone.
If anyone does this, let me know how it goes.