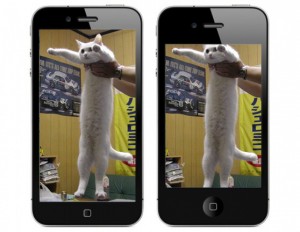 Leave it to LongCat to make it perfectly clear how much larger the screen of the iphone5 is compared to the iphone4.. Love it.
BTW, if you did not already know Apple moved from 3.5 to 4 inches.  Not a large screen size, but bigger.
Enjoy!
Credit re1jo from Reddit for this.