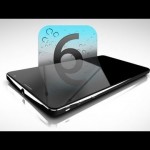 So as we are all aware, the new iPhone 5 was announced yesterday with a lengthy list of new specs, by apple, along with the new iPod 5g (the first of which to be released with a multi color color display option).  Both of which are going to have the anticipated iOS6 on them.  According to Apple, more than 400 Million devices have already been sold as of 3p.m. on Wednesday September, the 12th.  What does that mean?  Well according to economists, these large scale sales may actually help boost our economy.
So lets take a look at some of the new specs available on the new iPhone5.  Also, if you like me, your thinking "yeah, a new iPhones cool. But can we jailbreak this bad boy yet?"  And the answer is yes!!  Thanks to your friends over at RedsnOw.com, the makers of Absinthe have done it again. The only draw back being that Cydia is not yet on the jailbreak.  But you will still be able to download 3rd party apps from the web.  But first lets look at a quick run down of the new specs to the iPhone5.
With the new iOS6 being released, you will be able to take full advantage of it new updates best on the new iPhone5….
•    New iOS6 on the larger 4.87×2.31xo.30 body, and 4 inch display, weighing in at just under 4 ounces 3.95 oz.
•    A 640×1136 pixel screen at an amazing 326 ppi density, with multi-touch availability, and an updated light sensor, and as well as an updated proximity sensor.
•    The battery has been updated to an great 22h hr stand by time and 8 hour talk time
•    With the new A6 doul-core ARM cortex A15 processor, the new iPhone will be lightning fast, even while gaming on its new built in graphics excelarator and
processor
•    Even the camera has been tweaked up a little with an 8 MP camera. And a plethora of new updates on the image capturing system.
I strongly believe that, yes the new iOS will be better.  But is it worth is to shell out the extra "dough" for the new iPhone 5?  I dont think so.  The only people that will benefit with the new iPhone and its A6 processor will be gamers.  For that reason and its slightly and i do mean SLIGHTLY larger screen.  If you have a 4S, then i suggest you just do the update and save the money.
But if you still want the new iPhone 5 with all the new updates and its O.S., how can you take full advantage of the device?  JAILBREAK!!!! Thanks to all the Beta releases of iOS6, the jailbreaking community has been able to stay on top of this.  As a result, you will be able to Jailbreak your new iPhone5 or newly updated iOS6 device as soon as you update.  The device update will be available on iTunes or your devices' updating system on September 18th.  If you previously Jailbroke your device on iOS 5.1.1, then you know how quick and easy it was.  And thanks to everyone who worked around the clock on the Jailbreak, it will once again be that simple.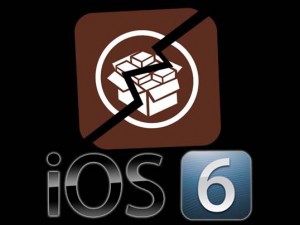 So here is a nice and to the point "how-to" on updating to iOS6 and Jailbreaking the iDevice right after. Just remember there is still currently no Cydia.
Supported devices are
•    Iphone 5
•    4s
•    3GS
•    iPad 3 (The New Mini)
•    iPad 2
•    iPod Touch 4G
•    iPad Touch 3G
1)    You are going to want to update your 5.1.1 iDevice to iOS6, by either plugging into iTunes and updating. Or, going in to the devices settings>general>update. Nice and simple
2)    Go to Http://www.AbsintheJailbreak.com
3)    Download Redsn0w 0.9.13DEV4  (available for both OS X, and WIN admin)
4)    unzip the program
5)    Connect your device
6)    Open the program (your device will be detected by the program)
7)    click on "JAILBREAK"
8)    Follow the simple on screen directions and your …
9)    DONE
*NOTE* i suggest you save your previous version on iOS5.1.1 due to the fact that you may not like the fact that Cydia is not available yet.  This way you will be able to switch back to 5.1.1 and regain your jailbreak
And that's all folks!! Nice and simple.  Let me know what you think by sounding off in the comments below.  And as always you can follow me on Twitter @ichuckydee for more updates on iOS6 and the iPhone5.