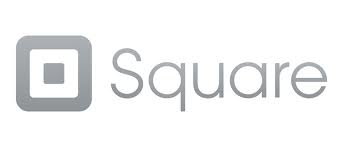 Just saw this on Squares website.  This is a BIG win for the Square folks. This could be the tipping point for more established retailers to move to non credit card based virtual payment systems.  This is not all of the news though, Starbucks is going to invest $25 million in Square as part of series D, so I think Starbucks is in all in believe that putting Square in their stores will start a rush of acceptance, that could make that invest payout quite well.
Ok, and on to the press release / post.
SEATTLE and SAN FRANCISCO, – August 8, 2012 – Starbucks Coffee Company (NASDAQ: SBUX), with its leading mobile payment platform, and Square, the company revolutionizing everyday transactions between buyers and sellers, announced a broad innovative partnership to bring the best possible payment experience to both sides of the Starbucks counter.

The partnership terms include:

Customers will be able to use Pay with Square, Square's payer application, from participating company operated U.S. Starbucks stores later this fall, and find nearby Starbucks locations within Square Directory;
Square will process Starbucks U.S. credit and debit card transactions, which will significantly expand Square's scale and accelerate the benefits to businesses on the Square platform, especially small businesses, while reducing Starbucks payment processing costs;
Using Square Directory, Starbucks customers will be able to discover local Square businesses — from specialty retailers to crafts businesses — from within a variety of Starbucks digital platforms, including the Starbucks Digital Network and eventually the Starbucks mobile payment application;
Starbucks will invest $25 million in Square as part of the company's Series D financing round;
Starbucks chairman, president and ceo Howard Schultz will join Square's Board of Directors.

By accepting Pay with Square, Starbucks is giving millions of customers another way to enjoy a quick and seamless payment experience at approximately 7,000 Starbucks stores. The partnership will also accelerate the ability of small businesses to grow with Square's innovative technology and a stronger and more widely available Square network.