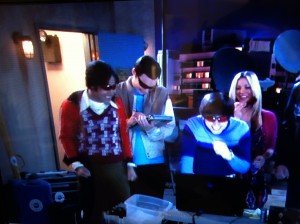 Win! While watching the TV show Big Bang Theory, I spotted an HP TC1100 being used by Shelden.  For those of you who do not know about the TC1100; its a VERY cool tablet convertible PC that was originally designed by Compaq.  Here is some background info from Wikipedia. Now what is missing from this entry is that the TC1100 has a minor cult following: It has also been seen in a number of TV shows and movies which used to be in the entry.  That reference and the list of shows were removed.
So I grabbed an old copy and posted it here.  And now I will add to it after seeing it on Big Bang Theory.  I have to give kudos to the advisers of the show to think to give Sheldon a TC1100.  Although I did not get a good picture, the tablet PC was working.  If anyone can get me better screenshots, please send them and I'll add them to the post.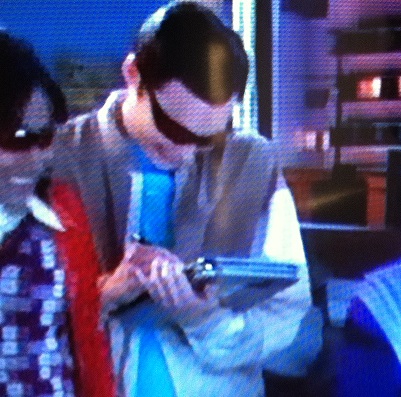 The HP Compaq TC1100 is a Tablet PC sold by Hewlett-Packard that was the follow-up to the Compaq TC1000. The TC1100 had either an Intel Celeron or an Intel Pentium M chip set and could be upgraded to a maximum amount of 2 gigabytes of memory. These upgrades from the TC1000 were much welcomed after numerous complaints about the poor performance of the TC1000. The TC1100 was the last version from HP in this style of tablet.