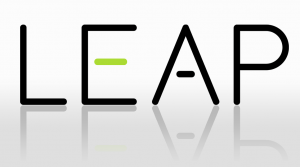 I just got a personal demo of Leap Motion's new hands free controller. Leap Motion (formally Ocuspec), is a San Francisco based motion-control software company that is changing how people interact with their computers by using motion sensors and 3D technology for a full-body experience. To date, the company has raised over $14.55 million from Andreessen Horowitz, Founders Fund, SOSventures International and a number of angel investors.
I can't say too much on the specifics yet, but the device, which is a tad bigger than a normal flash drive, sits at the head of your keyboard and creates a hands-free 'bubble zone' for ultra precise hands-free control. The control and accuracy goes far beyond what is currently possible with the Kinect for such close range sensing.
Keep an eye on the major tech publications over the next few days for more info.