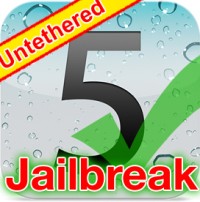 I finally got around to jailbreaking my iphone4 running iOS 5.1.1.  I used Absinthe 2.0.2 for windows.  It went well enough till it locked up on me.  I ran it again and this time got this error.
Could not connect to lockdown
There is a similar error called lockdown error -5.  Both errors are really nothing more then timeout errors.  I would expect that in time GreenPois0n will resolve this, but for now the fix is really easy.  FOLLOW THE INSTRUCTIONS!  Yes, I missed this step because I did not think I had that much on my iphone, guess I was wrong.   So make sure you do the following..
1. Make a backup of your device in iTunes by right clicking on your device name under the 'Devices' menu and click 'Back Up'.
2. Once your backup is complete return to your device and go to Settings – General – Reset – Erase all Content and Settings. This will make the jailbreak process much faster.
Once I did this, it was a very smooth process.  BTW, be patient.  It take time to restore from the backup.  Much longer then I thought.