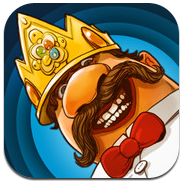 Just saw this in my email so thought I would put a quick post up.  Enjoy!
It's Jouni, from Tuokio – Finnish multiplayer games dev: King of Opera, Raiding Co, BvB Racing for iOS.
Tip from Tuokio to you: All Tuokio games are FREE NOW on the Apple AppStore until end of the day March 17th.
This does not make any business sense but we thought it would be fun for people to find pot of gold on the AppStore on St Patrick's Day! : )
Game play example video
Please play our games, have a little St Patrick's Day party with friends on your iPad or iPhone!