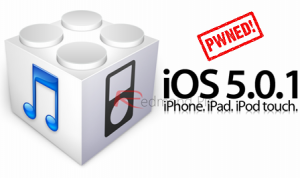 Wed the iPad HD should be out and in a few days or a week, we should have a working jailbreak. Although there has been evidence that there is an iOS6 out there somewhere, I'm not sure they would want to release a new OS on a non number release.  Odds are we will see iOS6 on the iPhone 5 before seeing it on the iPad HD, but you never know.
So if we can assume its going to be the same A5 chips as we see in the iPhone4s and Ipad2, then the current jailbreaks should work as a good starting point. Two separate tools were released for jailbreaking A5 based devices, one was Absinthe for Mac by the Chronic Dev Team, and the other one, which was a command line-based tool for both Windows and Mac users by the iPhone Dev Team.  Read more here.
I do expect there will be a few odd things with the firmware on the iPad HD, so do not expect any of these jailbreaks to work out of the box, but barring a significant iOS update or new chip, it should not take more then a few weeks at most.