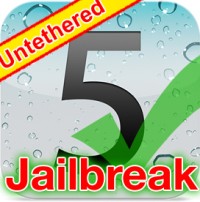 Yes Absinthe is out, however as normal, there are a few bugs that need to be dealt with so dont jump on it yet. However, the reports I have been reading seem to be fixable, so I would give it a week and it should be solid as a rock by then. Right now this is only for the Mac, so windows users, you will have to wait a bit longer. No word as to when that will be out, but I guess a few weeks.
The first major issue is that the Absinthe webclip "Error establishing a database connection". The iPhone Dev-Team blog suggested users to go to Settings, turn on VPN and wait instead.
"Toggle VPN only after Absinthe says it's done, or it will not work," the blog added. "VPN should error and then reboot soon. If it does not, rerun Absinthe!"
The iPhone Dev-Team also said the OS X version of the CLI (command-line interface) is "primarily to help us debug specific issues, but tinkerers might like to play around with some of its advanced options!"
Meanwhile, the hacker community also offered further help. The French hacker pod2g tweeted,
@P0sixninja said, "If you're having issues, we're serving up support in #greenpois0n on irc.chronic-dev.org."
Following is the step-by-step guide for jailbreaking iPhone 4S and iPad 2 with Absinthe. It's better to back up your iDevices before starting jailbreak.