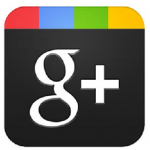 This is not a surprise or big news but just another indicated that Google is plodding along with turning Google+ into the success the Google Wave never experienced.  Unfortunately, most of us have to wait around while a chosen few started testing the API set.
Here's the leaked letter Google Ventures sent to its portfolio companies:
Hi –

The Google+ team is going to be starting to roll out some of their APIs to our Trusted Tester program in the next few days (followed by a more general availability in the next few weeks). They've agreed to give this early access to a small number (2-4) of our portfolio companies.

If you're interested, we'd like you to at least be able to commit to building a small "hello world" app quickly (in the next 3-5 days). This stage of the program is more about feedback on docs and code for now, with an intent to have more meaningful interactions with G+ as more APIs roll out.

If you're interested, please email me back with your company name, contact name, and email address.

Sam
So unless you have been playing with some of the unofficial API sets, dont get all excited, we still have awhile to wait.