This just broke on the Google blogs, you can now buy Google Analytics Premium.  It mostly looks like upgrades to amount of data you can track and more variables for doing custom filters, which is great.  I think the most interesting feature is going to be realtime traffic reporting.  I have used Chartbeat and currently Clickly for my realtime data.  Based on the screenshot for the Google Blog, they are going to roll out something similar.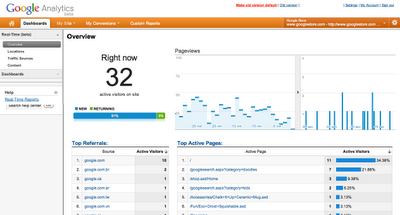 Realtime can be access by a few now; it will roll out to everyone in a few weeks.
You'll find the Real-Time reports only in the new version of Google Analytics. If you're not already using the new version, you can start by clicking the "New Version" link in the top right of Google Analytics. Real-Time reports are in the Dashboards tab (though they will move to the Home tab in the updated interface next week)
What I was REALLY hoping to see was a return to the heatmap. Agreed, that feature never really worked well, but it would be extremely useful if they could debug that thing.
I have applied to have a look at Premium, but no detailed news on that yet.
Here is a short list of some of the new features that are coming with Premium:
Lifted data limits. Track more then ever—billions of hits per month and 50 custom variables give you deep insights to make more informed decisions.
Attribution modeling. Easily perform attribution modelling on your marketing campaigns to understand the full value of all the channels in your media mix.
More custom variables.  50 custom variables, you can customize your analytics
Processing. Data freshness within a maximum of 4 hours 98% of the time.
I have not tried it myself so I do not know exactly how much better it will be much less how much it will cost, but I'll update this post when I find out.