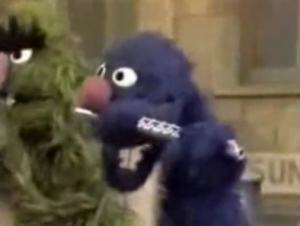 I'm sure how else to say but just microphone check as Groover kicks this jam with early holding the beat.  Ahhhh yeeaa..  The Sesame Street gang mix it up Beatie Boys Sure Shot.
Its a great world with video editing becomes so easy that someone would take the time to make a music mashup like this.  Tip of Hat to Gizmodo for dropping it.
Check the video below, happiness will flow..
Sesame Street breaks it down from Wonderful Creative on Vimeo.