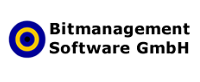 Here is a rather cool hack that connects a Microsoft Kinect device to a 3D avatar by German based Bitmanagement Software.
Bitmanagement Software GmbH is a developer of real-time 3D rendering, augmented reality, and 2D/3D/video multimedia software and tools for interactive online capable applications on crossplatform consumer hardware, based on the international Web 3D standards X3D, VRML, COLLADA, kmz and CAD/GIS formats.
Wonder if this was done in an X3D scene graph? Now I have to find out.