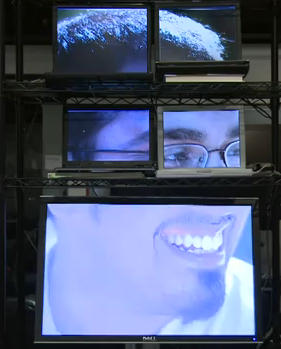 A friend in the office showed this to me upon returning from SxSW and I found it way too cool. Junkyard Jumbotron is a project from MIT's Center for Future Civic Media designed by Rick Borovoy and Brian Knep.
It is a web tool that combines a bunch of random displays into a single shared screen. It works with any device or hardware that runs a web browser. I haven't had a chance yet to actually hook it up, but do expect a video on my Youtube channel soon.
Check out the video below, not only does it work on normal monitors, but smart phones too.  Coolness.