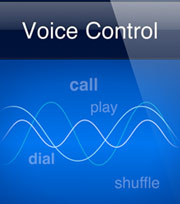 VoiceActivator came out last month, but I just now got around to playing with it.  Not sure why I waited so long. This jailbreak app basically provides the promise of rich voice control that is already common with Android. This little hack is so good that it make my iphone jailbreak app top 10 list after only playing with it for 2 days.
Its not perfect thought. When you use voice activation sometimes sound will only come out of the speakers. If you kill multi tasking that normally takes care of it.  I have not downloaded the update so even that bug could be taken care of.
Now what I have been trying to get to work; and I admit I have not put too much time into this, is the use voice to call up a map, then use voice to get dragon dictation to populate the search field. If anyone figures that out please let me know!
More once I have played with it a bit more.  Video below..