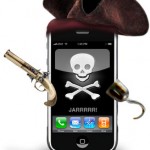 The site is still down but from what I've heard so far, the jailbreak seems to be pretty solid. At the moment, both the greenpois0n website and Cydia's servers are getting crushed, but it should be back up tomorrow at the latest.
There has been a jailbreak for 4.2.1 using RedSn0w, but its kind of a pain; so the untethered jailbreak is great.  However, the BIG win here is that once I get my Verizon phone (AFTER THE 10TH!! because the verizon iphone sold out! ) I feeling pretty good that it will be jailnbroken.. Of course this does not mean everything on a jailbroken verizon iphone will work. Because we are talking a cdma radio, it possible that PDANet and other jailbreak apps may not work or Verizon will be able to block them.  This could really play havoc with my top 10 jailbreak apps list.  Well see. As for an unlock on CDMA iphones, that will most likely not happen; but hey, you never know.

Until the site come back up, here is a list of steps (and a longer post) for unlocking from readwriteweb
Backup your device and restore it to iOS version 4.2.1, setting it up as a new device within iTunes.
Plug in your device to your computer and turn the device off.
Download and run greenpois0n on your computer. The onscreen instructions will guide you as to how to get into DFU mode on the device, which involves a series of button presses (press and hold sleep, press home, release sleep, continue holding home).
When your phone or other device enters into DFU mode, the jailbreaking process will begin.
When the process completes, you'll have a new "Loader" icon on your homescreen. (Apple TV jailbreakers, of course, will not. They will need to use Terminal and SSH instead).
Tap the icon to install Cydia, the jailbreak app store.
Once I get a chance to look at this stuff myself and read comments after this has been live in the wild, I'll update.