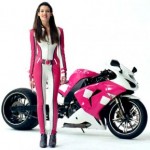 Talk about an epic day.  Seems this coming weekend will be a battle between not Only AT&T (to stop the bleeding) Verizon to speed it up, but also T-Mobile to get in to some of the blood bath as well.
Some of the details are not clear, like do you have to pay first and get a refund later, but basically if you sign up for a two year plan, you get a free phone.  ANY phone!  4G, low cost tethering, etc..  I think T-Mobile is sensing a willingness of people to leave AT&T and want to try to get in on the action.  By claiming the nations largest 4G network, as well as aggressive pricing AND their 4G speed looking to double to 42Mbps towards the end of year, its pretty darn tempting.   Although I am on the reserve list for the Verizon iPhone, this offer really made me pause.. However, one of the biggest reason I want to leave AT&T is the poor reception I have to live with. I'm not sure going to T-Mobile will make that any better… but to save $200 on a phone and have 4G and have better pricing and tethering at $15…  I'm really thinking about it.  And if that is enough to make me pause, then I'm sure its enough to get a few people to sign up.
Beware though, you may want to get in line early. I have a feeling they might have a limit.