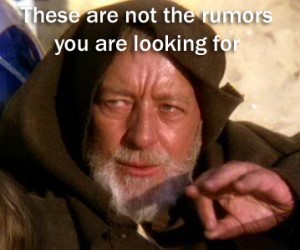 Now you KNOW things are rough when even a rumor of a AOL take over so freaks people out that even the servers throw up. The site went down around 2:30 and came back a half hour later.  Yahoo says they know what the problem is and addressing it, but would not give any details?  Why? Because the know the web servers, databases and internal networks just could not deal with the idea of AOL taking over because they know it would be there DOOM!!!
Basically, if AOL takes over Yahoo; bit by bit Yahoo would be chopped up and either integrated into the AOL system or replaced. Most likely the first thing that would happen is all of yahoo's traffic SEO would be redirected to AOL.  I'm not expected a mass 301 or anything like that, but AOL was pretty clear last year that their strategy was to collect as much web content as possible.  That Techcrunch deal?  Content and SEO.
An interesting question would be, will all old Yahoo users get free AOL disks?