AARGGG!! I just saw via the interwebs that iDOS, a pretty cool looking DOS emulator was released and then pulled off the Apple store! Nuts. The good news is that its still available via cydia if you are jailbroken.
I used to do a bit of DOS programming back in the day and it would be pretty fun to get some of those old DOS games back. Now here is where it get nuts. You can even run Windows 3.0 on it! No kidding. The site http://toucharcade.com is keeping a watch on a pretty active thread.  Check out some of these shots that was posted to the site: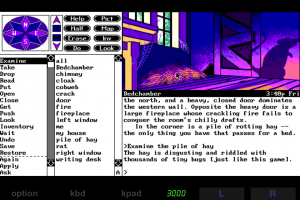 ..and now.  WINDOWS!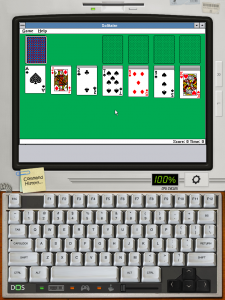 Wait, wait its gets more crazy.. Check out the video below at the end of this post.
iDOS is 99c via cydia, I have not dug around get for how to access and upload programs but I will do that when I install it.
Now some of you young'ins out there who do not even remember windows 3.x or even DOS for that matter may not care, but for those of us old enough to remember, a trip back in time for .99c, yea sign me up.
BTW, I would not wait for it to come back into the Apple store. The fact you can load other programs on it is a violation of the stor's TOS.  Sigh.