Wow. I've seen lots of crazy Linux ports, but full X11?  Wow. And the crazy thing is this is working on top of Android.  So once they get this stable, you can realize a full on computer on your phone.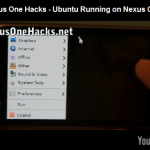 You can find more on NexusOneHacks. net
Check out the video below.