For those of us that are jailbroken, special dialers are pretty much old hat, although I still love, and miss, my payphone dialer.  I lost track of where I got it and now cannot find it, but I did not try all that hard.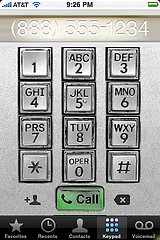 So now comes along an iphone app that will give you an old fashion rotary dialer to replace your current iphone dial… without jailbreaking!  Pretty cool. Now this is not the very first one, but its the first that has (it seems) a number of design your can choose from.  Sadly, nothing like my fav payphone dialer. This used to be on modmyifone, which is now modmyi..  I'm sure that if I looked hard enough I could find it.
Update:  Found it.  Go on to Cydia and search 'Retro Dialer Theme'
Some of the designs are pretty cool, but what is interesting is they have a design where the buttons do not overlap as normal.  On a non jailbroken iphone?  Did not know you could do that.  I really like the steampunk feel, although I have have yet to see a REALLY good steampunk dialer.

  Suggestions?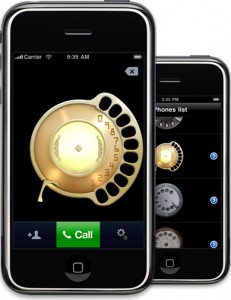 Anyway, check out the app here.
http://iphone.asdplus.ru/iRetroDialer/
Click more to see the video.