Ever since back in the early days of jailbreak; we had drums, and guitars and (kinda) keyboards mixed in with a few other instruments.  Then came the wind apps, by blowing into the speaker,  a few karaoke apps and then voice autocorrect. They were all fun and all, however, this app EverydayLooper really shined when I saw this video from Les Clips de Ed.com.  Video at the end of the post.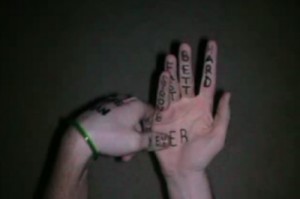 And its not so much the technology that is impressive, although it is pretty cool, its the live performance that I really liked.  Remember Daft Hands?  Or the one take videos?  Its cool on that level.  I'm sure this tool some SERIOUS practice, and less scatting like that takes talent, but still..  Get on it people, lets see some more!!
As for me, sorry, I'm an old fashion studio type that likes having his tracks and guitar effects.

  Anyway, have a look at this video from France.  Guessing is from France..