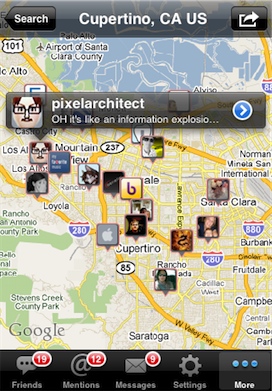 Wow, talk about lots of stuff.  Having written a twitter client myself, I know the basics you need to use twitter. Then there are the extras… then there is Twittelator Pro!  Gezz.. Everything is in here. Check out the new features..
Recently added features include:

Complete Twitter Lists support to create, view, edit your lists, and see everyone else's lists
Option to geotag your tweets with your location
Automatic ReTweeting uses new official Twitter RT architecture
Old School editable ReTweeting available too!
See all your RT's, RT's of your tweets, and RT's by your friends
Reply All with one tap
Integration with What The Trend, FollowCost, TweetBlocker, favstar and Tweeteorites
Nearby Tweets of any location – tweet pin shows their avatar
Crazy.  Twittelator is one of those twitter apps that has everything, so its better to just hit the site and check it out. I'll write more.