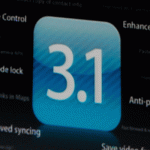 I had my hopes, but it was a longshot.  Nothing about sync'ing itunes to multiple computers, which means we still have to use the hack methods.  Sigh.
Do note; if you are unlocked, do NOT upgrade to 3.1 till the untrasn0w and redsn0w are ready.
I'll update this post as needed in case a later announcement is made.