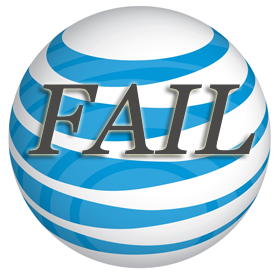 I've heard this rumor a few times before, but given the recent uptick in AT&T complaints, and a seemingly upper growth cap on iphones, I can see it.  And I really hope so.  I have already complained many times about the poor service in SOMA in the SF area. Here is the part of Piper Jaffray Analyst Gene Munster's article that give me hope..
"By way of example, for various reasons the company moved from an exclusive relationship with French wireless carrier Orange to a multi-carrier model. In France, the company now enjoys dramatically higher market share (in the 40% range vs. about 15% in ROW) than in countries with exclusive carrier agreements (such as AT&T in the U.S. where the iPhone has market share in the mid-teens)…"
Since starting work in SOMA, and hearing from many of my readers that the 3.0.1 update did not improve cell performace, I decided NOT to get the 3Gs.  I may go to T-Mobile for awhile and see what that is like.  If AT&T fixes it's issues by the summer, then great.  Else, I'm REALLY looking forward to 3Gs+ on some other service this summer.