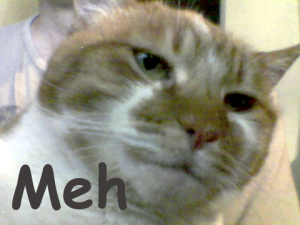 It never seems to end…  Apple rejected Google Voice and removed GV Mobile from the app store. This is really a pain because I JUST got a work blackberry and will need to start managing my communication a little better.  Being able to do that from my iPhone would be perfect.
Seems Apple (read AT&T?) does not like that fact the amount of communication options GV Mobile and potentially Google Voice can offer. This is bad because many people in the professional world have 2 cell phone, typically the 'office' blackberry being the second. To be able to manage both phone numbers via a Google Voice application give the iPhone more corporate functional appeal.  Well nix to that.
So read this from PC World..
Clearly, this (GV Mobile) caused … no end of discomfiture, for Kovacs said on his blog that he received a call from the company informing him that the program was being removed for the ever-vague "duplication of features." … Kovacs has since announced that he'll be releasing GV Mobile for free via Cydia for those who have jailbroken their iPhones. (oh, you KNOW I will be all over that.  Watch for a review once I get it.)
Other Google Voice programs such as GVdialer and VoiceCentral were likewise pulled; VoiceCentral's developers said on their blog that they were trying to reach a resolution with Apple.
This really puts cold water on iphone dev's out there trying to make interesting application that have almost anything to do with communication. What I wonder is; how much of this is coming from Apple and how much from AT&T?  I'm not sure this 'AT&T only' relationship will last too much longer, esp. if there is potential of the iPhone becoming the 'fun' phone only; leaving corp to blackberry.  FAIL