TouchCopy ( a paid app) has been around for awhile and its lived up to my expectations. Unlike DiskAid, (review here) which provides only rudimentary file access, or Files Lite (review here) which sandboxes access to the file system, TouchCopy gives a bit more control and a far more user friendly experience. The only downside is the inability to manage playlists. Not sure why this is, but most likely to avoid sync issues with itunes. You do, however, have access to /root. So you can do this yourself, but I would not recommend it unless you really know what your doing. For jailbreakers, this is sweetness. Not having to use SSH is what drove me to it in the first place. Caution though, you cannot change file permissions levels, so you still need SSH for that.
Here are a list of features from their site…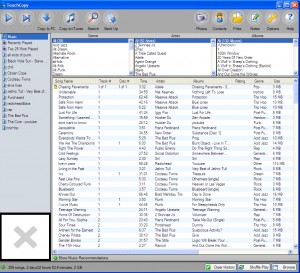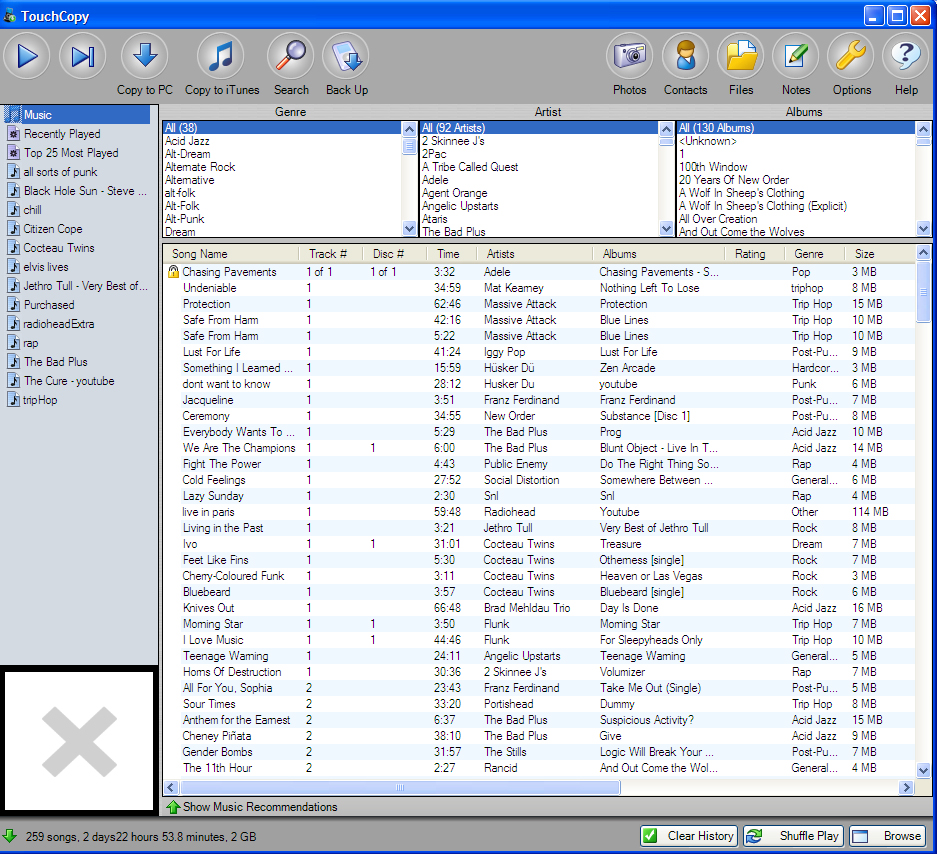 ipod copy music
Copy iPod music, playlists, podcasts, audiobooks and video to your PC.
Backup your iPod music and video in a couple of mouse clicks.
ipod transfer
iPod to iTunes transfer of music, playlists and videos. Also transfers your Album Art, Ratings, Play Count and other song data.
ipod backup
iPod Backup of all your Music, Movies and Playlists at the touch of a button. Backup to your PC or iTunes.
ipod photo copy
Copy iPod Photos. View and save Photos on your iPod to your computer. View and copy photos taken on your iPhone.*
ipod games
Copy iPod Games back into your iTunes library.*
contacts button
Copy and manage Notes, Contacts and Calendars on your iPod – all from within TouchCopy.*
File Manager
Use your iPhone or iPod Touch like an external hard drive. Store any type of data, move your files between your home and office. Use your iPhone as a backup device. (iPod Touch and iPhone Only )*
iPod backup
Search for music on your iPod . The search results can be saved to your computer or transferred into iTunes as a playlist.
ipod ripper
Play music and video on your iPod through your PC without having iTunes installed. Use TouchCopy to change your music rating.